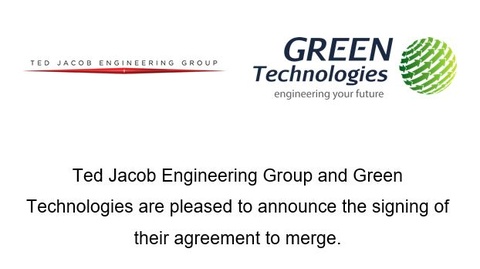 Ted Jacob Engineering Group and Green Technologies are pleased to announce the signing of their agreement to merge.
Effective June 18, 2018, Green Technologies is part of Ted Jacob Engineering Group.
---
Green Technologies Inc was established in Canada in 1997, and subsequently as Green Technologies FZCO in Dubai in 2004. The company has pioneered the implementation of Sustainability and LEED in the Middle East, delivering 665 LEED-certified buildings to date, and has been a successful specialist engineering consultancy firm providing engineering services that range from retrofitting of existing buildings and district cooling plants, improving their energy efficiency and operating performance ...
Read More